Login
Upcoming Events
Adult Events
24/05/19 - 26/05/19 (3 day event)
08/06/19 - 09/06/19 (2 day event)
15/06/19 - 16/06/19 (2 day event)
06/07/19 - 14/07/19 (9 day event)
Junior Events
21/07/19 - 24/07/19 (4 day event)
20/07/20 - 23/07/20 (4 day event)
Player Search
Recent News
Page 1 of 35
10th May 2019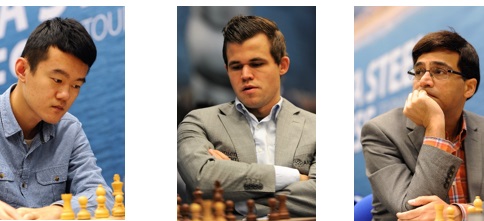 Chess Stars Tournament - Lindores Abbey
On 25th and 26th May 2019, Lindores Abbey Distillery, Newburgh KY14 6HH, will host the Lindores Abbey Chess Stars Tournament, bringing the game of kings back to the Abbey after 500 years.
Three players have been confirmed thus far:
World Chess Champion Magnus Carlsen,
Former World Chess Champion Viswanathan 'Vishy' Anand,
Three-time Chinese Chess Champion Ding Liren.
4th GM to be confirmed.
11th March 2019
17th May 2019
17th May 2019
17th May 2019
9th May 2019
9th May 2019
3rd May 2019
2nd May 2019
1st May 2019
30th April 2019
10th April 2019
7th April 2019
7th April 2019
25th March 2019
25th March 2019
17th March 2019
12th March 2019
10th March 2019
8th March 2019