Login
Upcoming Events
Adult Events
01/06/22 - 05/06/22 (5 day event)
02/06/22 - 05/06/22 (4 day event)
03/06/22 - 05/06/22 (3 day event)
01/07/22 - 03/07/22 (3 day event)
Junior Events
02/06/22 - 05/06/22 (4 day event)
World Under 16 Olympiad final updates
The team captain and coach for the tournament is our newly crowned Scottish Chess Champion, GM Ketevan Arakhamia-Grant.
All of the latest news and information can be found on the official tournament website http://wyco2016chess.sk/en
HiYa!
We've been back in Scotland for over a week, so it seems a little late to complete the updates, but there's a few things still worth saying.
Round 8 on the Thursday was a fantastic 2.5-1.5 win against Slovakia 2. This team out-graded us on every board so we were very pleased to overcome the odds. Ben did extremely well to hold his nerve under pressure and win the game for us. As Keti put it he was our hero for this match.
Round 9 on Friday morning was the last game of the tournament, against the Czech Republic. We had some good positions on several boards but they managed to beat us by a score of 3-1.
In the end the top 3 teams were Iran, Russia and Armenia who had all stayed in our hotel. We played blitz with the members of all 3 of these teams on the rest day and on the last night, which is always an interesting experience! 
So Scotland finished 36 out of 54 teams (two places ahead of our starting position). We held our ground and improved on our final placing in the Hungary 2014 U16 Olympiad (the last time Scotland sent a team to this event). Back then we finished exactly on our starting position of 47 out of 54 teams. In this year's event we could have done slightly better in the last round but overall the team played very well, and if the last round had gone differently we would have finished very high (including above the Czech Republic). As it was, we finished above a reasonably strong Australian Team, China 2 and Ireland, who of course we always have a friendly rivalry with.
On the departure day (Saturday) we had some free time so a few of us who had missed the mountains on the free day (due to the weather forecast) took a trip on the very efficient trains to the mountains: The High Tatras (called Vysoke Tatry in Slovakian). Amazing views and very popular with the locals, a very healthy way to spend the last morning. The afternoon drive across Slovakia and into Poland for our flight from Krakow airport was really interesting - they are both beautiful countries.
In the final photos below, three are from us (Scotland v Slovakia 2, Scotland final team photo and the top three teams). The rest are a selection of some of the best official photos that feature Scotland from the website gallery (http://wyco2016chess.sk/en/gallery) used with permission from the tournament organisers.
It was a great tournament and the organisers were great. We want to thank everyone who has been interested in the Scottish Junior Chess Team's progress in U16 Olympiad this year and has wished us well. We'd like to especially thank Keti for being our team coach and captain, she did a wonderful job and helped us to play as well as we possibly could.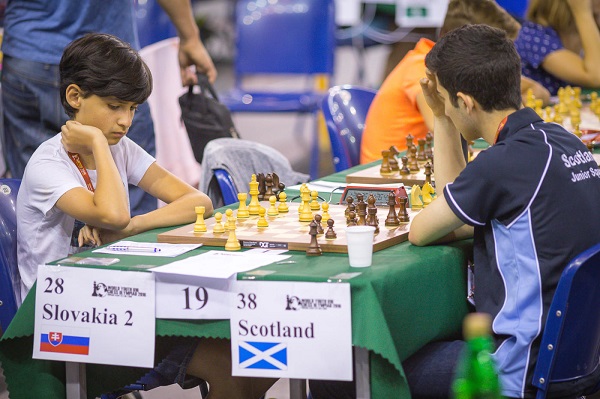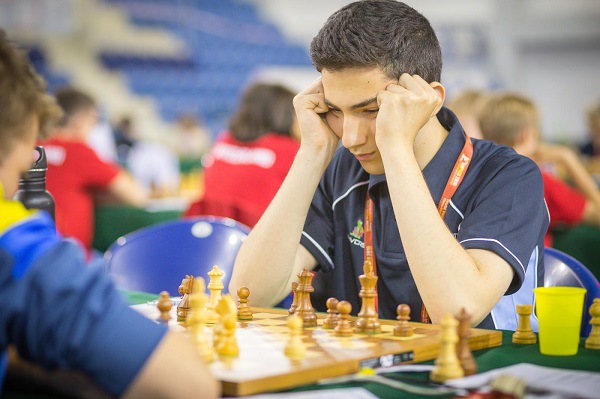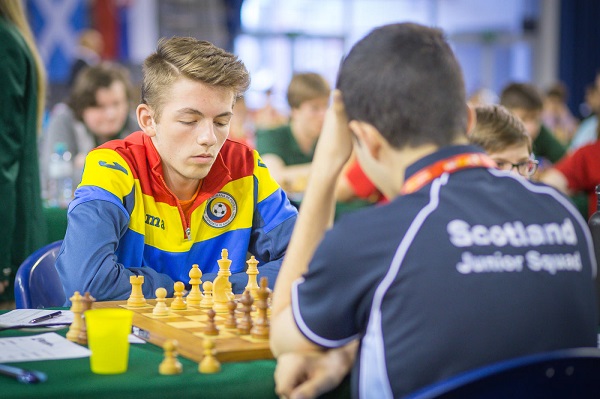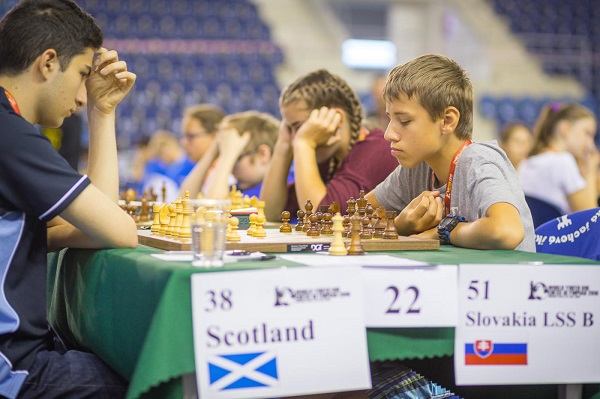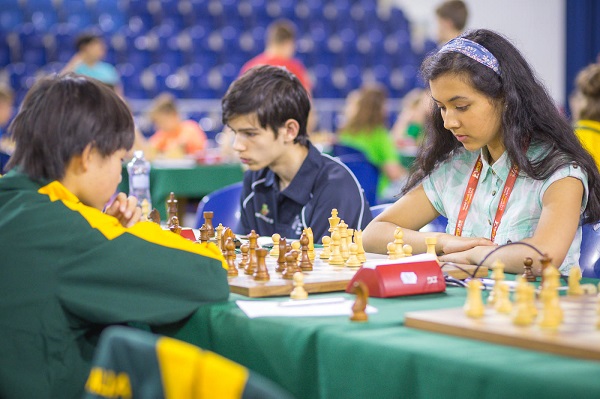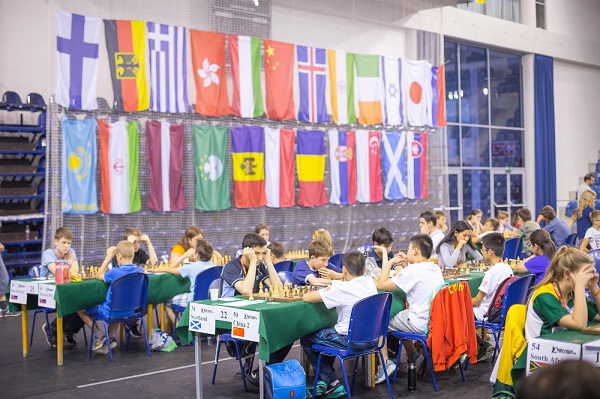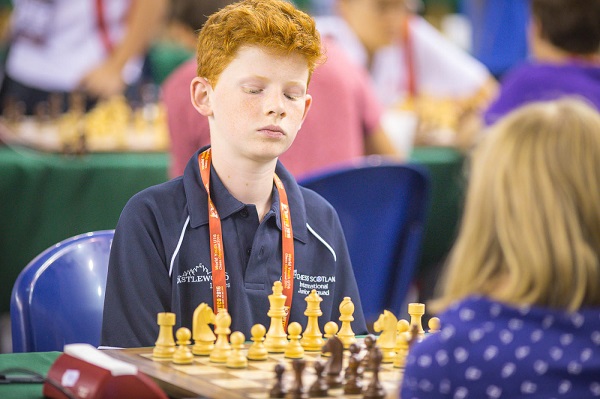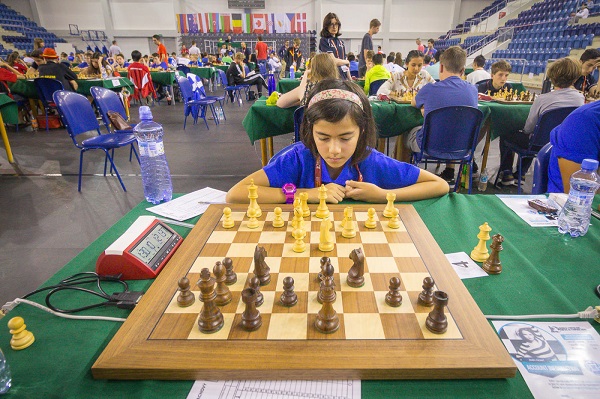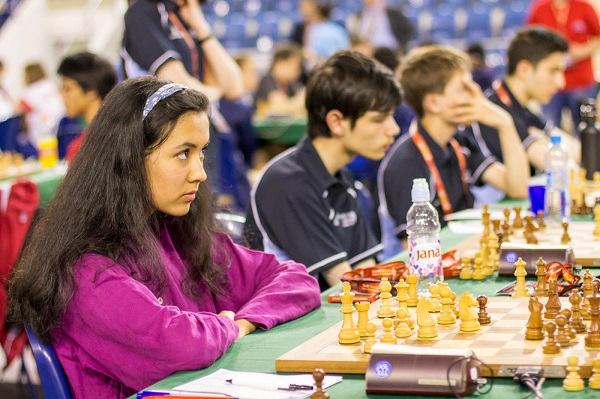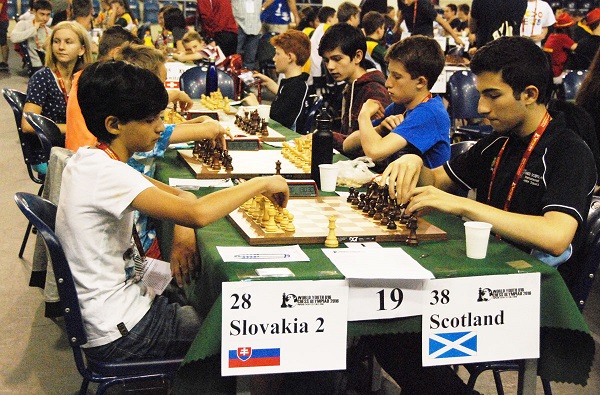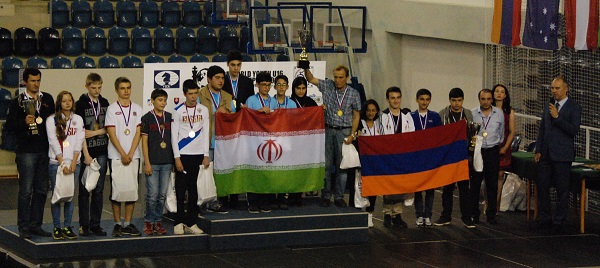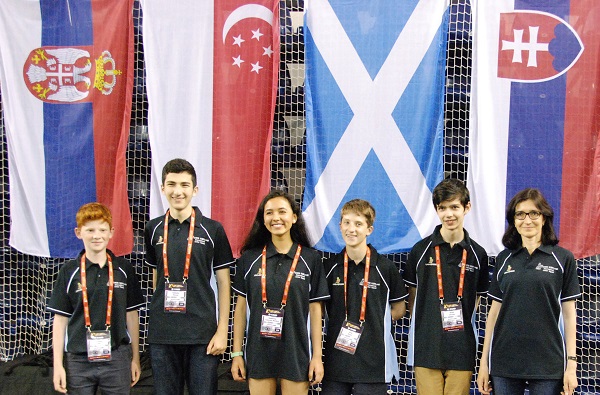 Rounds 5-7 Fáilte,
It's been a couple of days since we last sent an update. In that time we had a disappointing loss against "Slovakia LSS A" in round 5 on Tuesday. The team did however bounce back and had a great evening playing blitz with the Iranians, Armenians and Russians in the hotel.
Wednesday was the rest day. Two of our group defied the weather warnings to visit the magnificent mountains near here (the weather was reportedly ok at least in one location). The official trip to the mountains was actually cancelled due to the forecast so most of us had fun bowling and had a free afternoon before prep. The thunderstorm did arrive here on the Wednesday evening and there's been thunder, lightning and downpours (in between more pleasant dry and hot spells) ever since. 
Some of our team went to get water from the shopping centre on the Wednesday evening and got caught in the torrential rain and lightning. There was less than a second between when the lightning struck and the thunder was heard; the closest anyone there had ever been to lightning! Thankfully everyone was ok.
So yesterday was a double round day. The team all played really well against Ireland in round 6. Two great wins and a good draw allowed us to win 2.5-1.5. In the afternoon (round 7) we had China 2 who only had 4 players so it was possible to prepare for them before the board pairings were posted. The extra preparation time paid off and we beat them 3-1, with 2 wins and no losses. This was a delightful day for Scotland and we have bounced back after the disappointing loss to Slovakia LSS A. Even when we have lost matches earlier in the tournament the scores were very close, with us always getting at least one point in every match. 
Next up is Slovakia 2, which will be a good match. They have high ratings but have only 4 players so could well be suffering from a bit of fatigue after playing 7 rounds. So far it has been a fantastic tournament and we have already gotten 2 more wins than we got in Hungary (though we did draw several matches there - and that was an 11-round tournament!).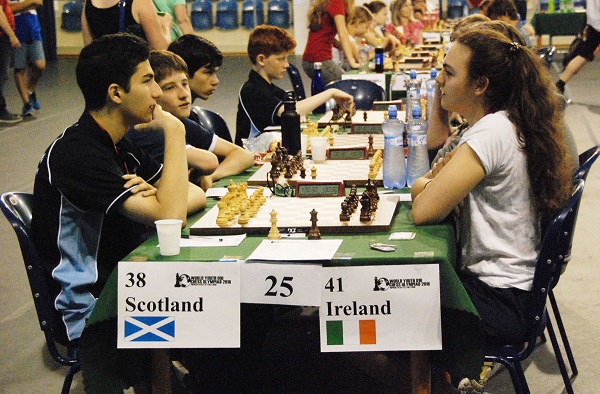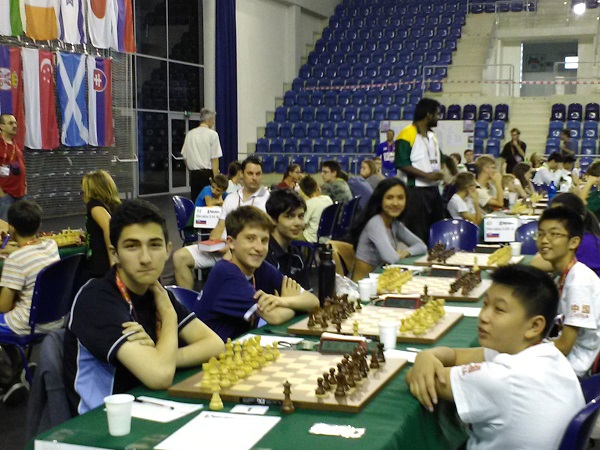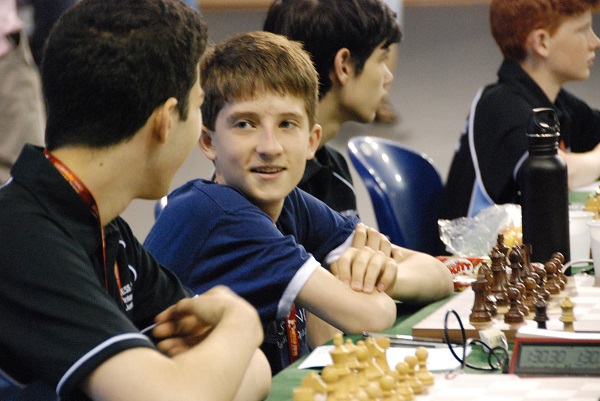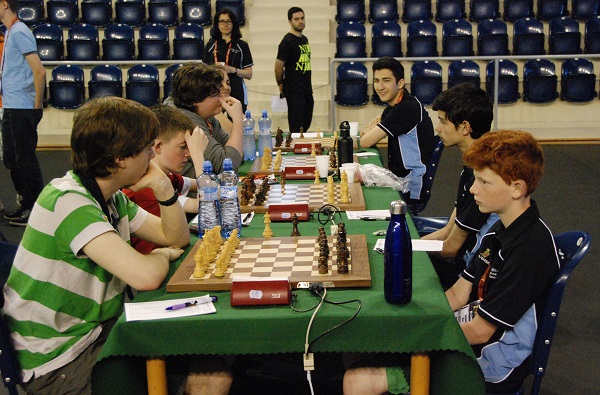 Day 3 (round 4 - 24th July)
Today was the first day that was overcast but still very humid (even perhaps a drop of rain). This was a welcome break, nonetheless, from the relentless sun. We have come to appreciate the shade offered by trees so much more since we've been here. Thankfully this was a single round day again with the game starting at 2pm local time, the double round days are heavy going and finish late.
We faced Australia today who were unexpectedly beaten by "South Africa 1" in round 2.  They gave our team nice gifts (tiny cute koala bear clips), which was really nice as we've been giving our opponents Scottish Saltire fridge magnets as gifts and this was the first team who had reciprocated. In the 2014 U16 Olympiad in Hungary every team had given us gifts and we hadn't brought anything in return, so we came prepared this time.
The whole Scotland team played their socks off but in the end succumbed to Australia 3-1. Interestingly Declan and Murad's games were exactly the same for 13 moves before diverging (Declan playing black and Murad playing white). Inadvertently Declan's opponent was helped by watching Murad's moves early into the game. A few moves later it was Murad who got his memory jogged by seeing what Declan's opponent was up to. After a long hard fought game Murad eventually won.
The team as a whole bounced back after dinner, and to celebrate Scotland's round 2 win (3-1 against Slovakia LSS B) they were rewarded with ice cream cones from our favourite little shop across from the hotel!
Next up we play Slovakia LSS A, who are the 'A' team of the team we played earlier. They do not seem to be much stronger, however.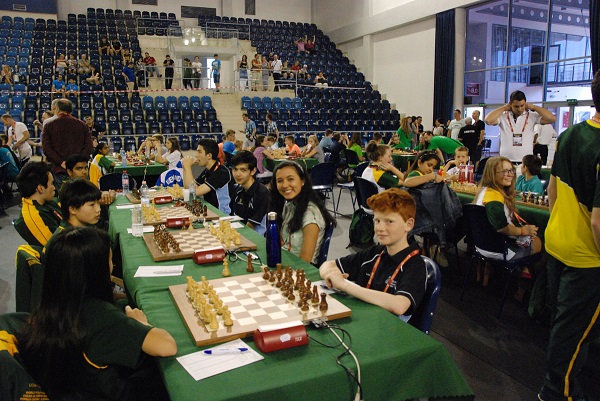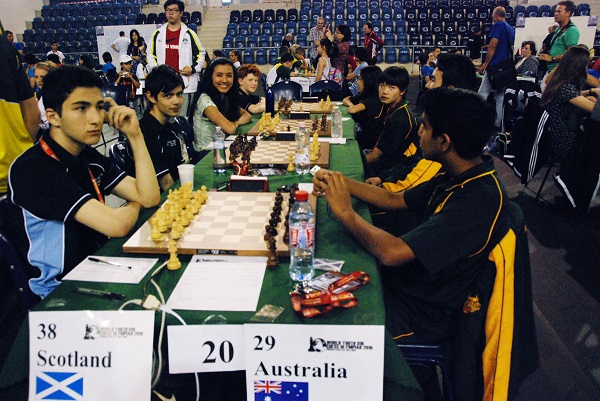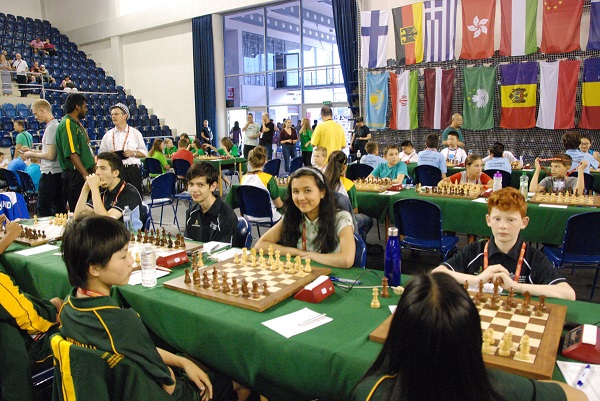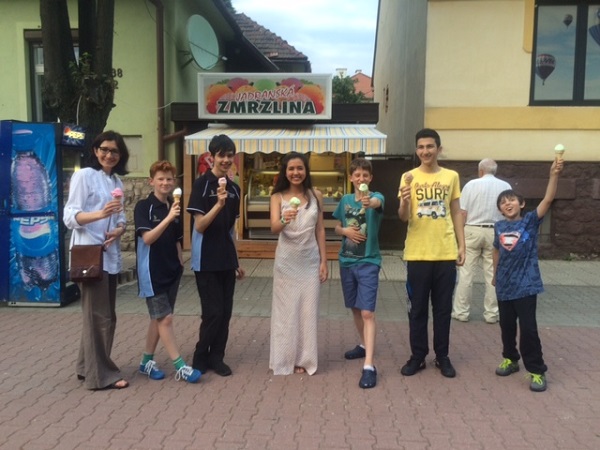 Day 2
The temperature soared to 33 degrees in and out of the Poprad Arena. Today was a double-round so there was one game in the morning and one in the afternoon. First up was Slovakia LSS B, one of several teams from the host country. Despite being graded higher than our opponents all four games were hard-fought. We were delighted when at the end of the round Scotland had won decisively 3-1. This was our first team win in WYCO 2016.
Interestingly, the zero-tolerance rule was in full effect and this resulted in Iran (the top seeds) losing a point to Austria as one player was still outwith the playing hall as the round began. Austria managed to get a victory on another board to achieve a surprise draw against the top seeds. The Scots have been leaving nothing to chance by walking each day to the venue despite the blistering heat!
After several late lunches we waited for Round 3 pairings but one game in Round 2 was still going on at 3.20 and the next round began at 4.30! This meant we found out very late we were facing Germany 2 - all rated above 2000. With no time to prepare the team again departed in the heat for the playing venue. This time our fortunes were more mixed with one win and a draw not being enough to win overall. Again, every team member played their hardest to secure wins for Scotland.
The team played very well today - we beat Slovakia LSS B without too many issues and we were so close to beating Germany 2, and probably deserved to do so. Although we ended up losing the match there were so many positives from today and everyone played really well. Compared to how we did in 2014 (the last time Scotland sent a team to this event) we are doing much better and playing much better chess, which shows that we have made a real improvement in these past couple of years.
Round 1
Romania vs Scotland 22nd July 2016
Scotland got off to a good start taking a point from Romania (seeded 11). Their players were graded an average of over 300 points the each board and included two FMs and a CM.
Murad Abdulla, +319
Euan Gray, +331
Declan Shafi, +422
Monica Espinosa Cancino, +279
Murad and Euan on boards one and two battled hard but ended up succumbing to their opponents. Murad had a tough situation after the opening had finished but managed to pose many problems to his opponent, but in the end he was one move too short in many variations. Euan had a very unbalanced game with many tactical possibilities. It was a very hard-fought game and he was unlucky to not see a drawing combination at the end.
On boards 3 and 4, Declan and Monica both managed to get draws against their much higher-rated opponents. Declan defended well from a position that looked very hard to play to get the half-point, while Monica managed to salvage a lost position to create a fortress which resulted in the game being draw.
Although the team lost, we all played very well against Romania and this bodes well for the rest of the tournament.
Tomorrow is a double round where we play two games in the same day. Round two starts at 10:00 Slovakian time (9:00 UK time) while round 3 begins at 16:00 (15:00). In round 2 we play Slovakia LSS B, a team from the host country. Scotland are the ratings favourites, but of course it is important for us to not get complacent.
Day 0
Ahoj ("Ahoy!"),
Here we are all relaxed in sunny Poprad ready to take on our share of the 41 countries who have sent teams to the 2016 U16 Chess Olympiad. The city is surrounded by an awe inspiring mountain range and has every shop you could ever wish for including Tesco and an Apple Store!
Having arrived a day early the team have had plenty of time with Keti discussing chess lines and starting to prepare for the tournament ahead. They've also had time to acclimatize and enjoy the (40 cent!) Slovak ice-cream from the little shop across from the hotel.
The very comfortable and friendly Hotel Satel is where we're staying. It is only about a 15 minute slow walk to the venue or 5 minutes on the coach. Poprad Arena is the impressive playing venue, where the opening ceremony was held last night. We heard catchy Slovakian folk music and speeches from passionate chess and local officials. They seemed very touched that the world has arrived in Poprad to play chess, these events are always remarkable things.
It's about 10 am now, we're awaiting the first draw to see who we play. Arrangements have been delayed due to very late hour some teams arrived late last night. Everything should be ready for the first round start at 2pm local time. We'll have more chess news in the next update.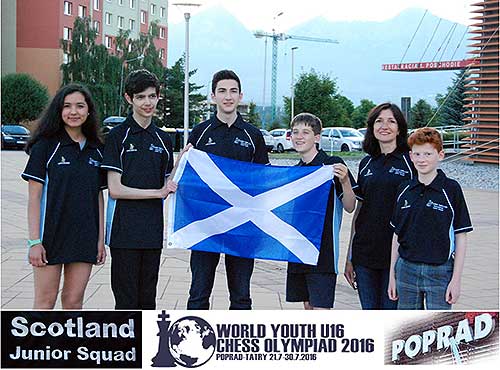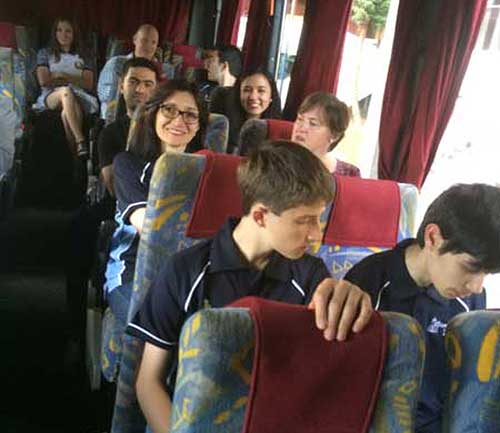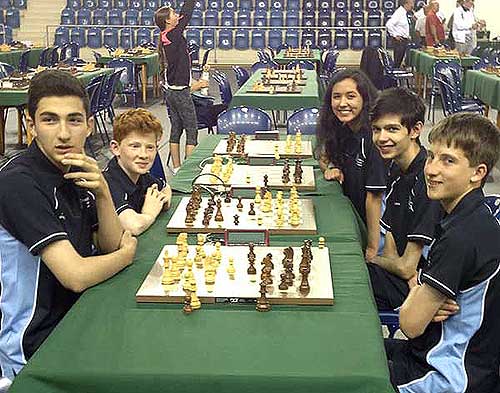 Post Information
Posted on: 08-08-2016
Categories: Junior News, News