Login
Upcoming Events
Adult Events
01/06/22 - 05/06/22 (5 day event)
02/06/22 - 05/06/22 (4 day event)
03/06/22 - 05/06/22 (3 day event)
01/07/22 - 03/07/22 (3 day event)
Junior Events
02/06/22 - 05/06/22 (4 day event)
Perth Congress 2020 results
The Perth Congress 2020 took place 7-9 February at the Salutation Hotel.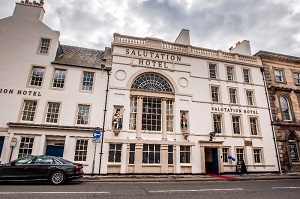 Open - FIDE
1st: Murad Abdulla 5/5
2nd&GP1&2= Andrew Green, Daniel Abrahams, Duncan Campbell, Theodoros Vasiliadis 4/5.
Major - FIDE
1st: Stephen Robinson 4.5/5
2nd&GP1= Andrew Sutherland, Callum Robertson 4/5
GP2 Frederick Gordon 3/5.
Minor
1st= David Cubitt, Lawrence Freel 4.5/5
GP1= Sharan Kartike, Ananth Subramanium 3.5/5
GP Tilak Ittigi 4/5
Fun FIDE Blitz - 7 Rounds
1= Derek McCormack, David Ferrier 5.5/7
GP1= James Hartman, Sanjith Madhavan 5/7
GP2= Shuban Kistareddy, Ashley Tandon, Ananth Subramaniam 3/7
Grading Data - compiled by Andy Howie,
Prize list by David Clayton.
Post Information
Posted on: 12-02-2020
Categories: News