Login
Upcoming Events
Adult Events
01/06/22 - 05/06/22 (5 day event)
02/06/22 - 05/06/22 (4 day event)
03/06/22 - 05/06/22 (3 day event)
01/07/22 - 03/07/22 (3 day event)
Junior Events
02/06/22 - 05/06/22 (4 day event)
Paul MacDonald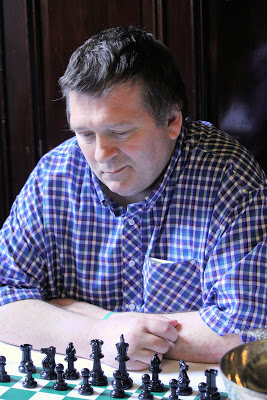 Chess Scotland has learned the news that Paul MacDonald, a former International Junior Director, sadly passed away tonight in Glasgow.
Until his illness Paul was an active arbiter and player.  He was was well known on the congress circuit and very well liked.
We would like to express our sincere condolences to his family.
There is a thread in the Obituary section of the forum for people to post their memories of Paul https://www.chessscotland.com/forum/showthread.php?tid=2046 
Post Information
Posted on: 15-07-2020
Categories: News