Login
Upcoming Events
Adult Events
26/04/18 - 24/05/18 (29 day event)
04/05/18 - 06/05/18 (3 day event)
Junior Events
26/05/18 - 27/05/18 (2 day event)
16/07/18 - 18/07/18 (3 day event)
Player Search
Olympiad 2018 – Scotland Teams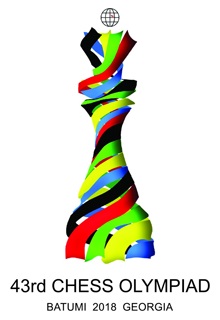 The 43rd Chess Olympiad is due to take place in Batumi, Georgia from the 23rd September until the 6th October 2018.
https://en-gb.facebook.com/batumi2018/
The Scotland teams have been selected for this year's Olympiad to be held in Batumi, Georgia. The names are listed here in current April FIDE rating order. Final board orders will be decided closer to the event.
Open team:
IM Andrew Greet (2442)
GM Colin McNab (2418)
FM Clement Sreeves (2389)
FM Alan Tate (2352)
FM Murad Abdulla (2277)
A non-travelling reserve will be named shortly in case of any withdrawal
*****
Women's team:
GM Keti Arakhamia-Grant (2347)
Ali Roy (1924)
Rosie Giulian (1880)
WFM Joy Durno (1873)
Monica Espinosa (1778)
Non-travelling reserve in case of withdrawal: Caitlin Reid
*****
I would like to express my thanks to the selectors for their time and effort, and also congratulate all those chosen to represent Scotland in Batumi.
Andrew Burnett (14/04/2018)
Post Information
Posted on: 14-04-2018
Categories: News