Login
Upcoming Events
Adult Events
01/06/22 - 05/06/22 (5 day event)
02/06/22 - 05/06/22 (4 day event)
03/06/22 - 05/06/22 (3 day event)
01/07/22 - 03/07/22 (3 day event)
Junior Events
02/06/22 - 05/06/22 (4 day event)
Hastings International Congress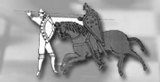 THE 88TH HASTINGS INTERNATIONAL CHESS CONGRESS took place at the Horntye Park Sports Complex from 28th December 2012 to 6th January 2013
IM Steve Burns-Mannion of Paisley defeated GMs Kaido Kuluots of Estonia and Simon Williams of England narrowly missing a GM norm by half a point. 
Scot scores in the Masters section:
Steve Mannion 6.5/10, Clement Sreeves 5.5, Alan Grant 5, James Macrae 3.
Top seed Gawain Jones took the £2000 first prize with 7.5/10.
Post Information
Posted on: 25-12-2012
Categories: News