Login
Upcoming Events
Adult Events
22/06/18 - 24/06/18 (3 day event)
30/06/18 - 01/07/18 (2 day event)
07/07/18 - 15/07/18 (9 day event)
25/08/18 - 26/08/18 (2 day event)
07/09/18 - 09/09/18 (3 day event)
Junior Events
16/07/18 - 18/07/18 (3 day event)
Player Search
Glorney 2018 update

June 16: The organisation task for the Glorney is progressing.
Thanks to the admin staff at Paisley University campus we now have over 150 rooms available in student halls of residence which should be sufficient to accommodate required numbers. Some players and accompanying parents, chaperones will be staying off campus. The student accommodation is a short walk to meal facilities and the playing venue.
Bus travel has been arranged for the French and Dutch teams who will be arriving at Glasgow and Edinburgh airports. Invoices have been submitted to all federations for their accommodation, travel and meal costs.
We will be publishing the full Scotland teams shortly. Our intention is to also publish the names of players from all six countries before the competition starts.
*****
June 6: Chess Scotland is pleased to announce the team which will represent Scotland in this year's Glorney Cup competition in Paisley (5 rounds, July 16-18). The other Scotland teams will be announced shortly.
FM Murad Abdulla (Bon Accord) 2281
Declan Shafi (Castlehill) 2177
Ben Volland (Dunfermline) 1887
Jake Sanger (Prestwick) 1862
Kai Pannwitz (Inverness) 1779
Team Captain: IM Andrew Muir
*****
Glorney history (compiled by Alan McGowan)
*****
May 25: Organisation for this year's event is well underway. We can confirm that 6 nations will be taking part - England, Ireland, Wales, France and Netherlands will join host Scotland for an exciting competition at the University of West Scotland in Paisley.
The competition is split into 4 sections
Glorney: Teams of 5 (Under 18)
Gilbert: Teams of 3 (Girls Under 18)
Robinson Cup: Teams of 6 (Under 14)
Stokes Cup: Teams of 6 (Under 12)
Dates: Arrive July 15, 2 rounds July 16 and 17, 1 round July 18, depart July 19. The event follows on from the Scottish Championships which will be held at the same venue.
*****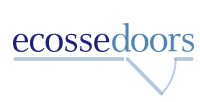 We would like to thank local firm Ecosse Doors Ltd  for their generous sponsorship.
*****
We would also like to thank the  Scottish Junior Chess Association Educational Trust who are fundraising for the event.
Ian Brownlee (Admin Director)
Post Information
Posted on: 16-06-2018
Categories: News