Login
Upcoming Events
Adult Events
01/06/22 - 05/06/22 (5 day event)
02/06/22 - 05/06/22 (4 day event)
03/06/22 - 05/06/22 (3 day event)
01/07/22 - 03/07/22 (3 day event)
Junior Events
02/06/22 - 05/06/22 (4 day event)
EU Euroyouth Online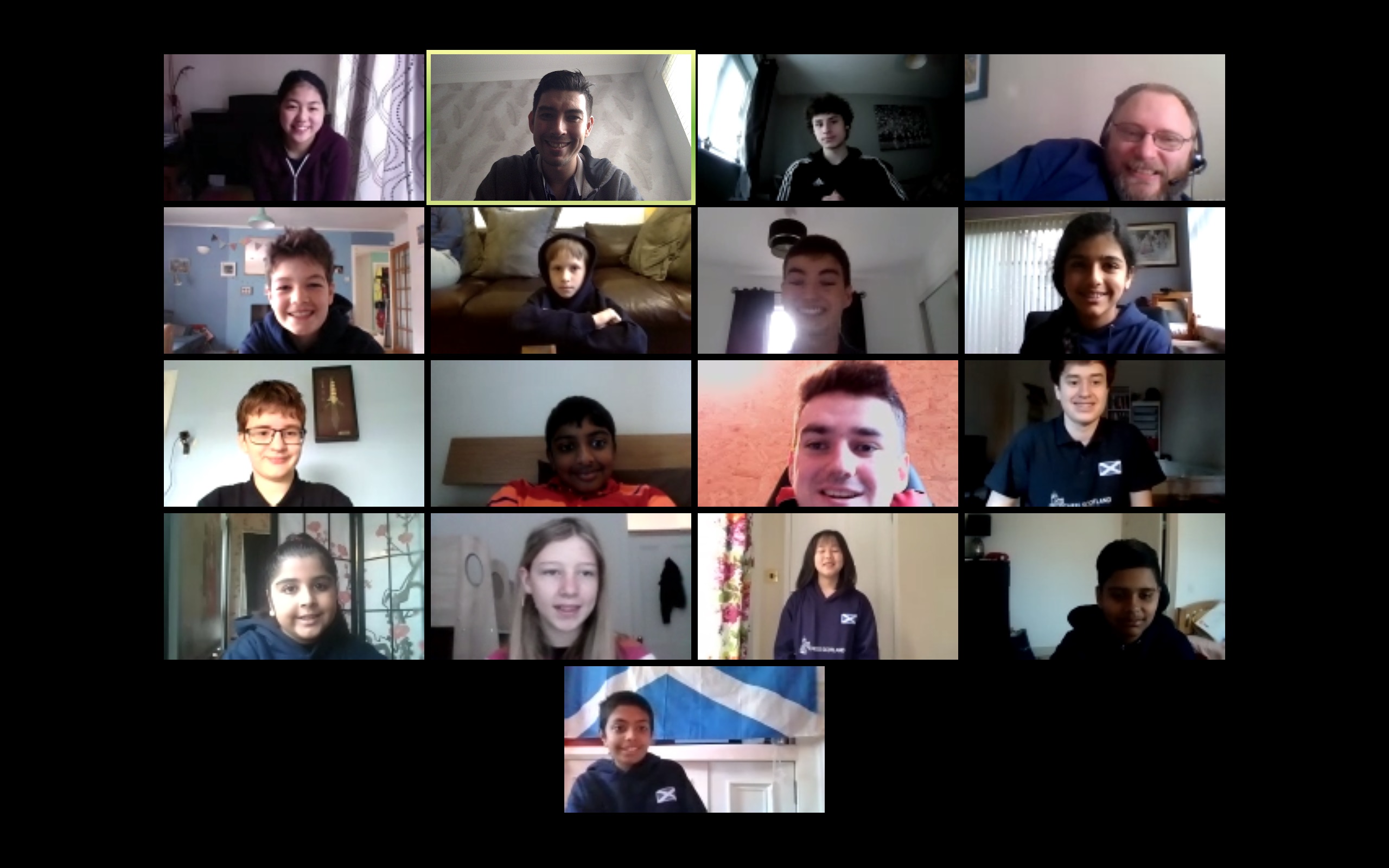 The Annual ECU Euroyouth Individual and team championships have just taken place.  15 players from Scotland played in 6 different age categories.   Originally we were going to be playing from a central venue but with recent changes to legislation, we were forced to play from home.
The parents kindly banded together on a Whats-app group so I could communicate with them and the sector arbiters so I could keep them abreast of the many issues that happened during the tournament.  It was certainly a challenge to be a remote arbiter like this.
Now to the important bit, the results themselves.  I think it is fair to say that Ruairidh and I were a little apprehensive coming into the on the back of the Glorney festival.  The Euroyouth is by far the most challenging tournament on the junior calendar.  We were completely blown away by the performances.  Looking back through the years the best we have managed from the records we have is 5/9 by Murad Abdullah in the Open sections and 4/9 by Monica Espinosa (twice).
Going into the last round, in the Open sections we had 1 player on 5/8 and two on 4/8.  In the Girls, we had 2 on 4/8 and 2 on 3/8. all with striking range of beating or equalling the previous best scores.  On average we were about 15 places above seeding!
Assuming nothing changes with the Anti-Cheating checks, in the Open sections, Frederick Gordon topped the list with 5/9.  It should be noted that Freddy had to play in the U12 as there was no U10 and will be in this section for quite a few more years!  Ishan Kulmar and Aryan Munshi finished with very a credible 4.5/9
In the Girls tournaments, Ashley Tandon beat the previous mark set by Monica and scored 4.5/5, Nivedita Suyal finished just behind on 4/9.   It should be noted that this has been one of the strongest showings we have had from the Girls team in years!
Overall there were no failures.  The parents, coaches, selectors and Ruairidh and I are exceptionally proud of both how they played and their behaviour while representing Scotland.
I'd like to thank Ruairidh for doing all the organizing for this and the parents for their patience this weekend.  There were times I was tearing my hair out in frustration but you all dealt with it well and with good humour.
To the players, it does not matter what you finished with.  You gave it your best and that is all we can ask of you.  You represented your country well and that is something each and every one of you can be proud of!
Andy Howie
Executive Director
Game links
Post Information
Posted on: 18-09-2020
Categories: News