Login
Upcoming Events
Adult Events
01/06/22 - 05/06/22 (5 day event)
02/06/22 - 05/06/22 (4 day event)
03/06/22 - 05/06/22 (3 day event)
01/07/22 - 03/07/22 (3 day event)
Junior Events
02/06/22 - 05/06/22 (4 day event)
Edinburgh Congress 2020 (*cancelled*)
Friday 3rd April to Sunday 5th April (3 day event)
St Thomas of Aqin's High School, Chalmers Street, Edinburgh, EH3 9ES
Time Controls: Regular | Rounds: 5
More Information
March 17:
The 2020 Edinburgh Chess Congress has been cancelled due to increasing concerns over health relating to Covid 19 (Corona Virus) outbreak.
The Edinburgh Congress takes place at the central venue of St Thomas of Aquin's High School, Chalmers Street, just off Lauriston Place 3 - 5 April 2020.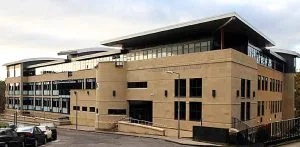 Premier
FIDE Rated
CS Graded
Major
Under 1900
FIDE Rated
CS Graded
Bishops
Under 1600
CS Graded
Knights
Under 1400
CS Graded
Time Control: All moves in 90 minutes, with 30 second increments from move 1.
Ratings: The March FIDE Rating will be used to determine a player's FIDE rating. If a player does not have a FIDE Rating, we will use the Chess Scotland grading list.
For players who do not appear in the standard list, other lists may be used at the discretion of the organisers. Ungraded players must provide evidence for the organisers to assess their playing strength and any previous known grade must be declared.
Seedings for the Premier and Major will be determined by FIDE ratings. Where a player does not have a FIDE rating their national rating will be used.
FIDE ID numbers: All entrants to the Premier and Major must have a FIDE ID. Eligibility for a SCO registration is set out here. https://www.chessscotland.com/grading/information-for-event-organisers/fide-id-operating-procedure/
Contact: treasurer.ChessEdinburgh@email.com
If sending cheques, please make them payable to 'Edinburgh Chess Congress' To Entries Secretary Dave Watson Tel 0131 334 1062 70 Meadowhouse Road Edinburgh EH12 7HS stillgamedave70@gmail.com
A Chess Scotland Chessbase.com Scottish Grand Prix qualifying event
Entrants