Login
Upcoming Events
Adult Events
01/06/22 - 05/06/22 (5 day event)
02/06/22 - 05/06/22 (4 day event)
03/06/22 - 05/06/22 (3 day event)
01/07/22 - 03/07/22 (3 day event)
Junior Events
02/06/22 - 05/06/22 (4 day event)
Chess for CHAS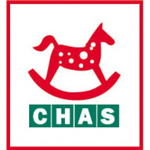 Chess for CHAS took place on Sunday 7th April, 2013 at St Margaret's Hall in Airdrie with the sole aim of raising money for the CHAS Charity. 
With generous donations from St Margaret's Church, Chess Suppliers, Arbiting and Catering Teams, Dell, Chess Scotland and all the players and supporters, we managed to raise more than £2,000!
Donations were flowing from the players for the raffle and we had everything from a 1.5 Litre Bottle of Vodka, malt whisky and bottle of Bacardi down to a humble whoopee cushion!
We also ran a "Guess The Number of Draws" competition which was won by Euan Dunbar. 
In the end there was only one winner, CHAS, but on the chess front the results were as follows :-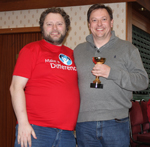 1st Alan Minnican
2nd Graeme Nolan
3rd John Calder
Grading prize Andrew McCusker
1st Robert Kerr (with the only 5/5 of the day)
2nd Jack Stewart
3rd Graeme Forbes
Grading Prize Colin Howie
1st Jan Van Heese
2nd Samya Maheswail
3rd Euan Dunbar
Grading Prize Dietah Connolly – Sams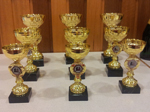 All that remains is to thank all the people who made the day the success it was.  Take a bow :-
St Margarets Hall for the let.
Peter and Anne Woods of Chess Suppliers for the trophies
Chess Scotland for grading the event
The players for being there
Everyone who donated
Andy Burnett for the Grading Prizes
Dell for doubling the amount raised 
and last but not least,  Michael, Fiona, Morven, Phil, Jacqui and Linda for helping me run the day.
Andy Howie
Post Information
Posted on: 10-04-2013
Categories: News