Login
Upcoming Events
Adult Events
01/06/22 - 05/06/22 (5 day event)
02/06/22 - 05/06/22 (4 day event)
03/06/22 - 05/06/22 (3 day event)
01/07/22 - 03/07/22 (3 day event)
Junior Events
02/06/22 - 05/06/22 (4 day event)
Roddy McKay wins Scottish Championship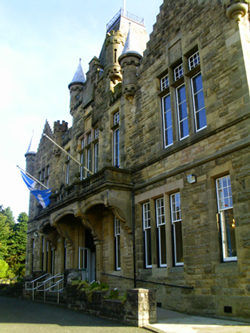 IM Roddy McKay (Cathcart) won the Scottish title at the 120th Championships which took place at the Victoria Hall in Helensburgh, July 6-14.
McKay demolished English GM Mark Hebden in the final round to finish on 6/9. Roddy's 8th Scottish title was secured 25 years after the previous win in 1988 and 42 years after his first victory in 1971.
The Open event was shared by British Champion, GM Gawain Jones , GM Danny Gormally (both England) and GM Imre Hera (Hungary) - all scoring 7/9.
Games scores and detailed results available at the tournament website
Post Information
Posted on: 15-07-2013
Categories: News