Login
Upcoming Events
Adult Events
01/06/22 - 05/06/22 (5 day event)
02/06/22 - 05/06/22 (4 day event)
03/06/22 - 05/06/22 (3 day event)
01/07/22 - 03/07/22 (3 day event)
Junior Events
02/06/22 - 05/06/22 (4 day event)
2nd Online "Chess Suppliers" Tribute Tournament
Saturday 29th August (1 day event)
Time Controls: Regular
More Information
A Chess Scotland Online event.
Hosted on Lichess.org
29th August
In 2005, the then owner of Chess Suppliers, Sam Collins, ran a unique tournament wh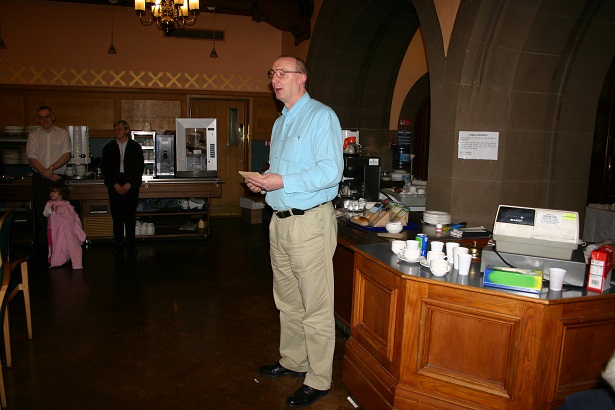 ere all 5 rounds of Standard Play were played in a single day. I was honoured to be one of the arbiters for the event and to celebrate the 15th year since the event, we wish to replicate it
Back then we used the Glasgow Chess league rate of pl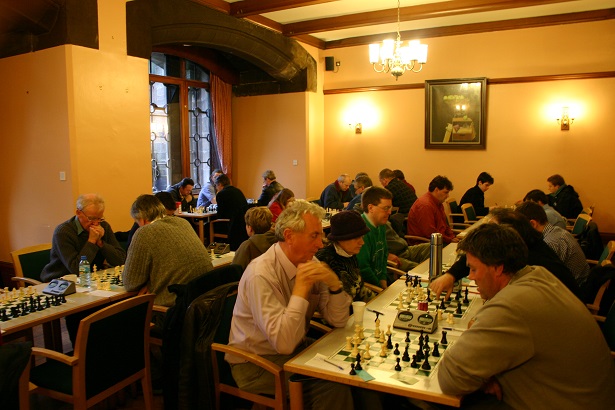 ay of 60 minutes for 30 move then 15 minutes quickplay, Whilst we would love to replicate that, we just can't do it online so will use the closest thing to it, 45 minutes + 15 seconds
It's going to be tough but at least this time, I won't have to ask the players to check they have not played each other after doing the last round draw!
Rules for tournament
Tournament is open to members and non members.
Players must join the Lichess.org Chess Scotland Club as in tournament communications will be made there.
Pairing will be posted on Chess-Results.com.  Real names and Lichess handles will be displayed in the pairing.
Chess Scotland Standard Grades will be used for the pairing which will be done using Swiss manager.
Player playing white challenges player playing black when the draw is made.
Byes may be requested, final round byes will score 0 points
Time Control
Standard  45 minutes + 15 second increment
Timetable
Saturday 29th August
Round 1 – 9:30am
Round 2 – 12:00pm
Round 3 – 15:00pm
Round 4 – 17:30pm
Round 5 – 20:00pm
Entry Fee
£12.50, £2.50 discount for Chess Scotland Members and Juniors
Prizes
Prizes will depend on the number of entrants, examples are below.
| | | | | | |
| --- | --- | --- | --- | --- | --- |
| Players | 20 | 30 | 40 | 50 | 60 |
| 1st | 40 | 60 | 80 | 100 | 120 |
| 2nd | 20 | 30 | 40 | 50 | 60 |
| 3rd | 10 | 15 | 20 | 25 | 30 |
| GP1 | 10 | 15 | 20 | 25 | 30 |
| GP2 | | 15 | 20 | 25 | 30 |
Prize money will only be paid out once anti cheating screen has been completed and will be paid out either through paypal or bank transfer.  Winners will be contacted for their preference.
Anti Cheating Measures
Please note, by entering the competition, you are agreeing to these conditions
Internet chess provider anti-cheating detection will be in place, with provider sanctions and rights of appeal as set out in the provider's terms and conditions; in the event that a player's account has been marked or closed by the provider for using computer assistance any appeal must be made to the provider.
In addition we will be screening the PGNs of the games using the FIDE Screening tool run by Professor Ken Regan.  We will also have a member of the FIDE Fair Play Commission overseeing the Anti Cheating measures.
A player whose account on the provider's website has been marked or closed for using computer assistance, or has been picked up in the FIDE screen, will have their results set as a loss and removed from the tournament. If the FIDE screen indicates that the cheating occurred in the event, a report will be sent to the Scottish Anti-Cheating Committee who will make a determination as to any further punishment as required.
Please note, as we are using a provider, if you use computer assistance in other games, your account could be banned mid tournament even although you have not been using computer assistance for the tournament!
Players have the right to appeal.  For a removal from a tournament due to FIDE screen, it would be to the Anti Cheating Committee.  For a subsequent punishment from the Anti Cheating Committee, it would be to the Management Board.
Grading
Games will be graded on the Chess Scotland Allegro grading system.
Contacts
Tournament Director & Chief Arbiter  IA Andy Howie Whatsapp +447921810910
Arbiter – Karen Howie
Entrants