Login
Upcoming Events
Adult Events
01/06/22 - 05/06/22 (5 day event)
02/06/22 - 05/06/22 (4 day event)
03/06/22 - 05/06/22 (3 day event)
01/07/22 - 03/07/22 (3 day event)
Junior Events
02/06/22 - 05/06/22 (4 day event)
25th European Youth Chess Championships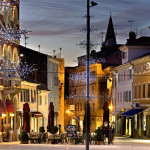 The 2015 Euro Youth took place September 20 - October 1 in Porec, Croatia. Scotland were represented by Monica Espinosa Cancino in the under 16 girls, Callum Smith in the under 14 open and Jake Sanger in the under 12 open.
All three players recorded performances above their published ratings.
The Official Tournament website has all the information.
Post Information
Posted on: 01-10-2015
Categories: Junior News, News