Dr James Cunningham Fraser [Frazer]
24 April 1825, Edinburgh - 06 August 1876, Edinburgh
His parents were Robert Fraser, Gardener, Comely Bank and Christian Cunningham.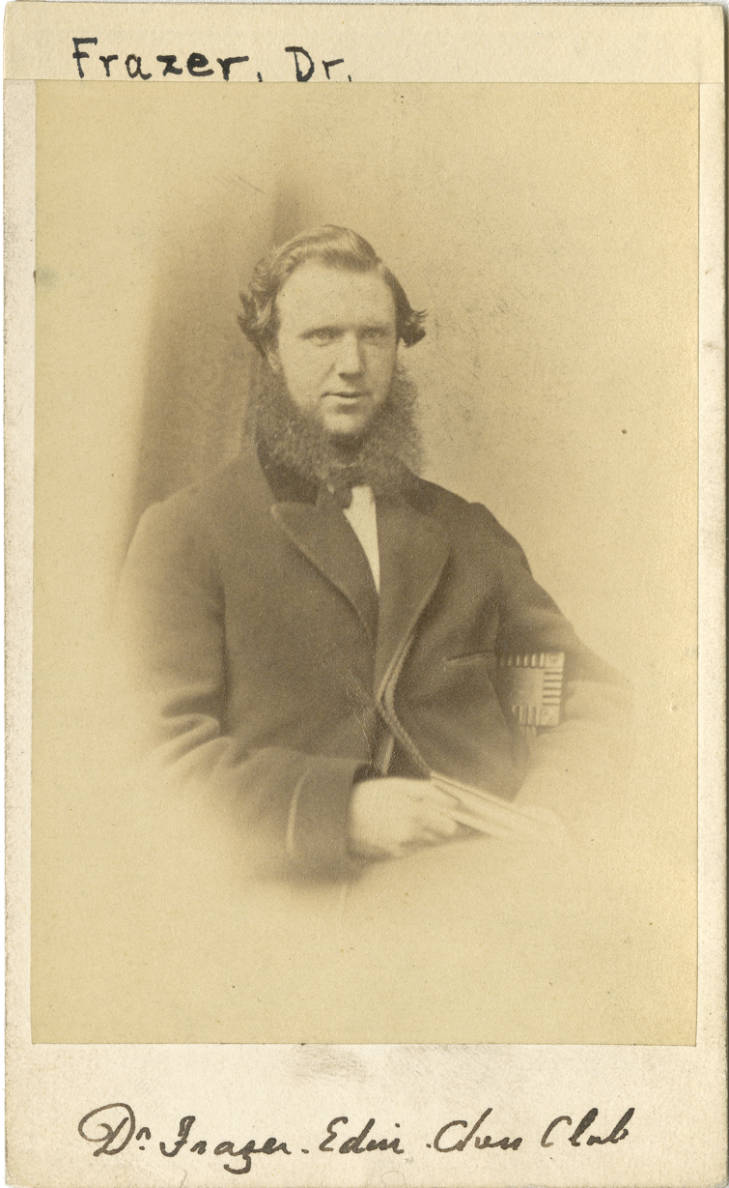 Cleveland Public Library, Special Collections.
Gained his degree in medicine from the University of Edinburgh in 1855 and became a member of the College of Physicians in 1874.

Associated with Edinburgh Chess Club. Club champion on numerous occasions.

Played in the Dundee 1867 tournament, which was won by Neumann ahead of Steinitz and De Vere.

Fraser was survived by his wife Emily Sarah Dean (née Edwards). She died 30 October 1887 at Comely Bank Gardens, Edinburgh, though her usual residence was in Banchory, Aberdeenshire.


Sources
ScotlandsPeople web site: https://www.scotlandspeople.gov.uk (birth and death records for Fraser, death record for his wife).
The History of Dundee Chess Club (1984)
Edinburgh Medical Journal, Vols. 21-22, October 1876, p. 384, which gave an incorrect date of birth.

Alan McGowan
Historian, Chess Scotland

Updated - 05/01/2019